Danielia Cotton Website Layout – Torry Courte Designs
Danielia Cotton Site Design and Menu by Torry Courte (2009 – 2011)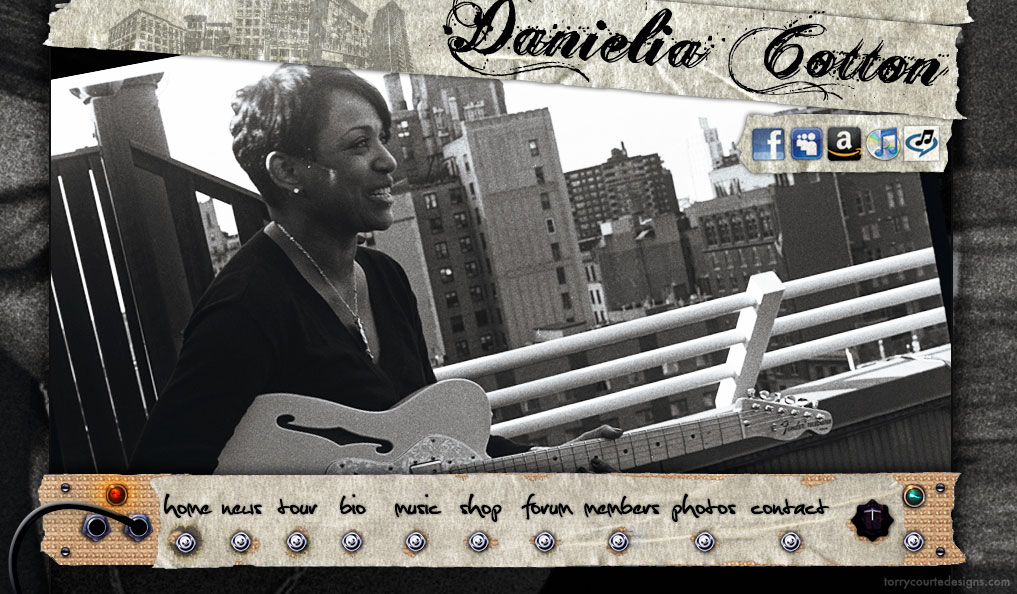 This project was for the very talented New York City based recording artist and singer/songwriter Danielia Cotton. The navigation was created to replicate the look and feel of a guitar amp, and convey an organic gritty rock n' roll vibe to match Danielia's musicial style. Black and white photos were treated in photoshop for the background, and included press clippings and concert tickets.
The layout and design work was all done in photoshop. The site featured biography info, links, a store, tour dates, a music player, and a fan section including a fan question and answer feature.
The menu featured rollover images, and the amp power led would light up depending on the selection. The volume knob was also functional and would rotate when you moused over the menu items.
This version of her website was active from 2009 to 2011 at danielia.com. You can visit Danielia's current website at http://danieliacotton.com or view more info at her wikipedia page.